Department of Early Childhood Education
Philosophy, Purpose, Educational Objectives, Policy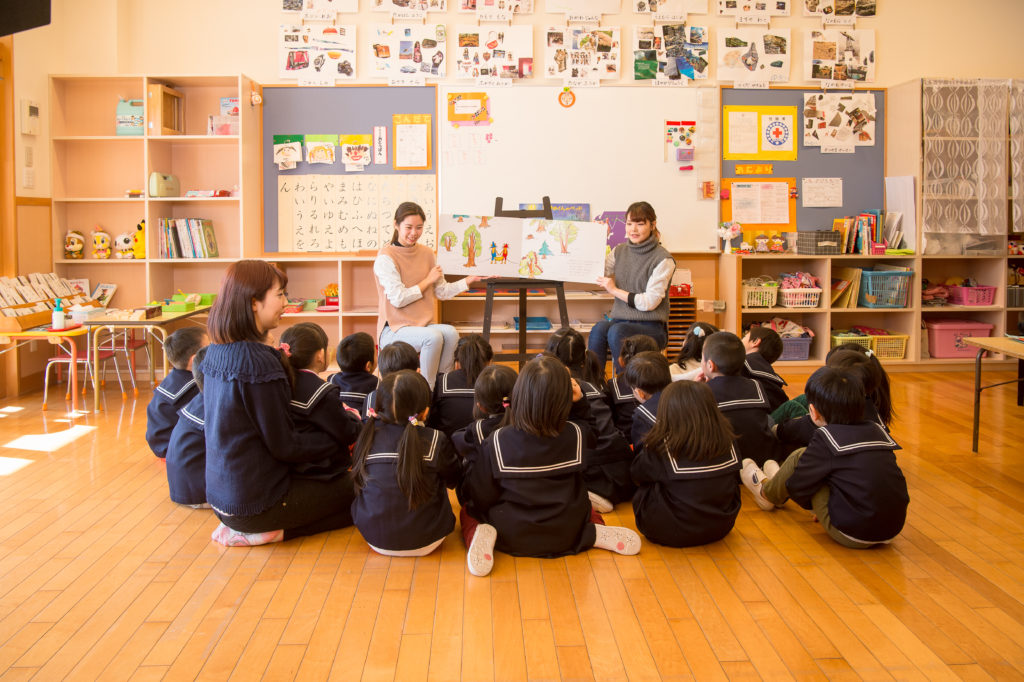 Educational Philosophy
 To train childcare professionals to have sensitivity as well as practical and intellectual expertise. To cultivate human resources with rich human nature and advanced expertise, as well as contribute to the social development of childcare.
Purpose
 The Department of Early Childhood Education and Childcare, in line with Catholicism, aims to develop human resources who are rich in love and intelligence, have healthy and rich emotions and a harmonious personality, and who contribute to the social development of childcare.
Educational Objectives
Foster ideals and practices and nurture childcare professionals who constantly seek to improve the field of childcare.
Foster childcare professionals who have a sensitivity to embrace and sympathize with children and respect children's rights.
Develop human resources useful for society and nurture childcare personnel who innovate the field of childcare.
Three Policies
Diploma Policy (Graduation Certification / Degree Award Presentation Policy)
Students acquire a sound and rich emotion, a professional attitude, and the ability to understand children.
Students acquire expert knowledge and develop the skills of childcare, and lend towards a rich childcare environment according to the child's developmental process.
Students shall learn to understand the responsibilities of childcare and collaborate with other caregivers and professionals to pursue the best interests of children.
Curriculum Policy (Curriculum Development and Implementation Policy)
Realizing that music education is one of the pillars of nursing skill required for teachers, Piano Lessons Ⅰ ~ Ⅳ of liberal arts subjects and special subjects are compulsory.
A curriculum that allows for students to acquire both nursery teacher qualifications and a kindergarten teaching license has been established. Also, in order to develop a deep understanding of childcare, Seminar Courses Ⅰ ~ Ⅳ are arranged as compulsory courses, based on the student's research interests.
In order to nurture the fundamental ability to cooperate with others at a childcare center, subjects in practical training with instructional guidance are arranged throughout the year.
Admission Policy
 Acceptance of applicants who are motivated to work in society as a childcare professional and who have a strong will to obtain both nursery teacher qualifications and a kindergarten teaching license.
[Specific Acceptance Policy of the Department of Early Childhood Education]
The applicant is willing to actively learn music as specialized knowledge for their career.
The applicant has a strong will to develop the knowledge and skills of the childcare profession.
The applicant has basic communication skills in reading, writing, listening, and speaking.
The applicant demonstrates sufficient basic academic skills and problem-solving abilities based on the major subjects learned at high school.
【Method of Judgment in Enrollment Selection】
The applicant's willingness to actively learn music is judged by document examination, interview, essay writing or demonstration of practical piano ability.
The applicant's will to learn the knowledge and skills required for the childcare profession are judged by document examination, interview and essay.
The applicant's basic communication skills are judged by document examination, interview, and essay writing.
In regards to the applicant's aptitude in the major subjects studied at high school, judgement is based on document examination and examination of academic ability.